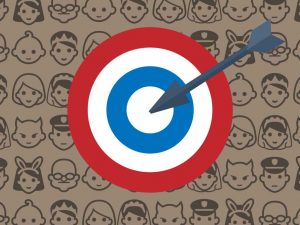 No retail segment is more competitive than the mass segment, where retailers sell many of the same SKUs and must therefore compete based on differentiated consumer perceptions of value, access, convenience and customer experience. In 2016, the Target Corporation — facing scorching competition from Amazon and Walmart and saddled with negative comps — decided to check "all the above," including product selection. In early 2017 the company launched a major, multi-year set of initiatives to remodel stores, improve store operations, expand omnichannel capabilities, increase the number of small-format and campus stores, and introduce dozens of new owned brands. A year ago, the company decided to accelerate these investments, and given their more recent operating results, they seem to be paying off.
It's a difficult trick. A superior customer experience in a store often adds expense. Offering the complete suite of omnichannel options (including same-day to home or curbside pick-up) also adds expense. With these added costs, how will Target also excel in delivering value? Will this business model foot?
The New Customer Experience: A Great Start but Missing Basic Elements
The digital look and feel of the brand strongly reflect the company's new direction. My www.target.com landing page featured three new brands in all their inclusive splendor, the day's most pressing shopping occasions, and new omni-enabled ways to "get your Target Run done." A very different approach than Amazon or Walmart. It seems to be working, and Target's e-commerce, facilitated by its many omnichannel options, was up 36 percent in 2018.
Based on recent store visits I made in Columbus, Ohio, the in-store customer experience was a big change and represents a new business model. The new, remodeled, and re-fixtured stores, all with new marketing and visual merchandising, are a big improvement over the "old" Target packages. The company is essentially applying the techniques used for decades in better department, specialty and upscale grocery stores. Several departments are introduced with low tables and stands for displays, folded product or forms; varied fixture heights and types allow for good visibility and provide visual interest. Many of the aisles are now shorter in height and length and not all are parallel. Moreover, the displays and décor often showed enough sass to make you smile. I had never noticed the music before in Target, but the tracks had me "boppin" in the aisles. The total effect is that the store is more attractive, more fun, and easier to shop. The discrete sections, when merchandised well, suck you in to spend more time and money. Store traffic and comps were up 5 percent over the past year.
While the new format has raised the aesthetic bar, not all aspects of execution reached it. Several displays of folded product were askew or unkempt, and several bays read conspicuously empty or low on inventory. The swim trunks on one young mannequin rested around the boy's ankles. There scurried no hawk-eyed associate nearby to fix any of these issues, even on a busy Saturday. Luxury-inspired displays will always feel less upscale, too, when bathed in Target's fluorescent bulb temperatures. The company has selectively mounted halogen spots in the high ceilings, but the warmth added from those is often not sufficient.
Target says they are improving backroom operations to allow associates to spend more time on the floor for "customer-facing" activities. Let's hope its end-state business model will allocate enough resources to fix the merchandising and inventory issues.
A potentially bigger miss, in my opinion, is the stores' failure to change its associate engagement with customers. In a bright, happy, engaging store, we shoppers expect bright, happy, engaging associates providing great service. One consistently gets energy from Costco, Container Store, and Crate & Barrel employees. At Target, my engagement with the associates was unchanged from the many years I've been shopping there. And is still uninspiring.
Finally, there were still longer-than-necessary lines at checkout, queued next to several unmanned lanes – with the longest line at self-checkout. I actually like to shop in stores but am always anxious when I'm not sure if I'm in the quickest line. Why not train a camera with some AI to direct me to the shortest wait? Or, more old school, open up a lane or two so there is less of an annoying wait.
The Key to the New Business Model Lies in the Merchandise Strategy
In Target's more recent public reporting and analyst coverage, all referenced the growth and success of its new omnichannel efforts and its impact on sales and store traffic. But how profitable can having associates pick, pack, and stage-for-pickup or deliver really be?
In fact, the unlock in this business model is in the merchandise strategy. I walk through the store and see upgraded product and presentations in apparel, intimates, baby, toys, home, and beauty — all designed to evoke emotion. And let's not forget wine. The wine used to be stacked on regular grocery shelves. Now it's merchandised like an upscale wine shop. Momma is going to notice and she's going to smile. The math is: more emotion equals less commodity equals more spend and more margin. The company's curation of private brands is also an integral component. The product may not add incrementally to sales if they replace a major national brand, but they definitely add margin, probably a net of 10 percentage points worth (after subtracting cost of design and development and co-op advertising dollars from the vendors).
In short, even with its recent innovations, Target still needs to spend more dollars on visual merchandising, checkout, and upgrading associate engagement. The company needs to fund this and further differentiate itself by de-commoditizing key departments. If they succeed, mass will never be the same.